How to add a CC Email
To receive emails to an address other than your Susquehanna email address, follow these steps to add a CC email to your account.
1. Log in to go.susqu.edu, go to your Applicant homepage and click on Edit Profile.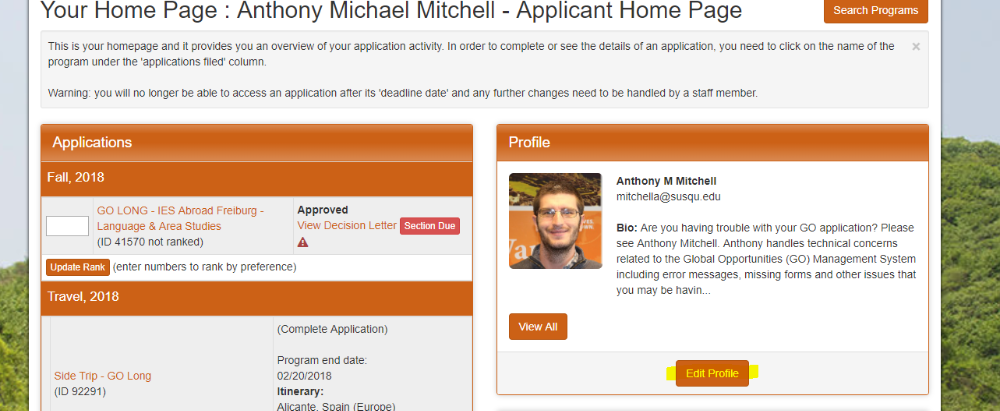 2. From the Profile tab, you can add a second email address under "CC Email address (parent's email to copy correspondence)" and click Update to save your changes.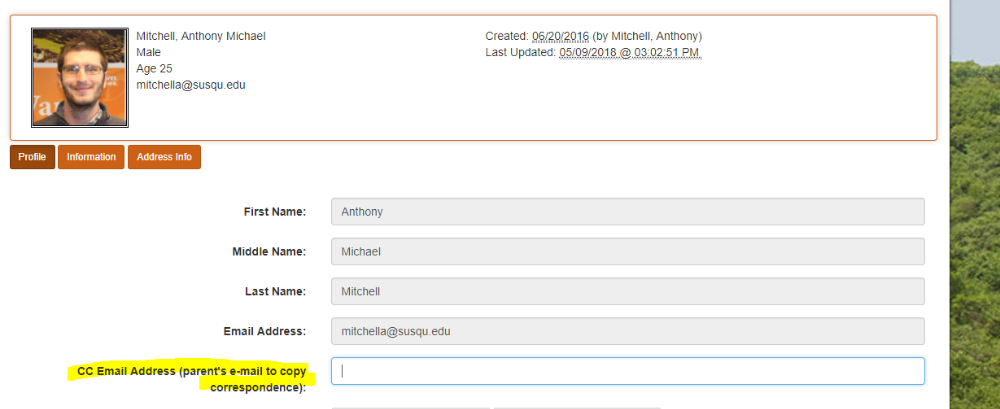 3. That's it!