How to request a recommendation
How to request a faculty/staff recommendation
As part of the GO Long and GO Your Own Way application process, you need to request an academic recommendation (and depending on the program for which you apply, a language recommendation).
Login and choose your current application. Under Requirements, you will see Academic Recommendation (and/or Language Recommendation) with a Directory Lookup box. Search for the faculty/staff member from whom you're requesting a recommendation. Choose their name or choose Recommender not Listed to enter their name. You'll have the option to enter any courses or relevant information you'd like the recommender to know and click
Send Request
.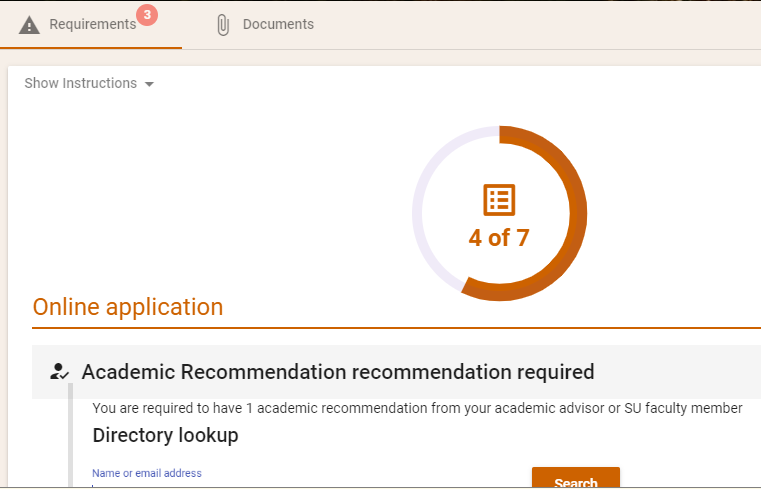 Step 2: On the next screen, a student can search for a professor or advisor for a recommendation by their email address or first/last name (searched for imhoof@susqu.edu).

Step 3: On the next screen, you can include any classes you had with that professor or any other notes that you want them to have access to when completing your recommendation request. Once you click "Save", an email will automatically be sent to the professor asking them to complete the recommendation.
For questions or concerns, please contact the GO Program (
goprogram@susqu.edu
).