How to request a recommendation
Faculty Recommendation Step-by-Step How-To Guide (for students)
Step 1: A student applying for a program requests a recommendation from a faculty member by clicking Request Electronic Recommendation (highlighted in Yellow) from their Application home.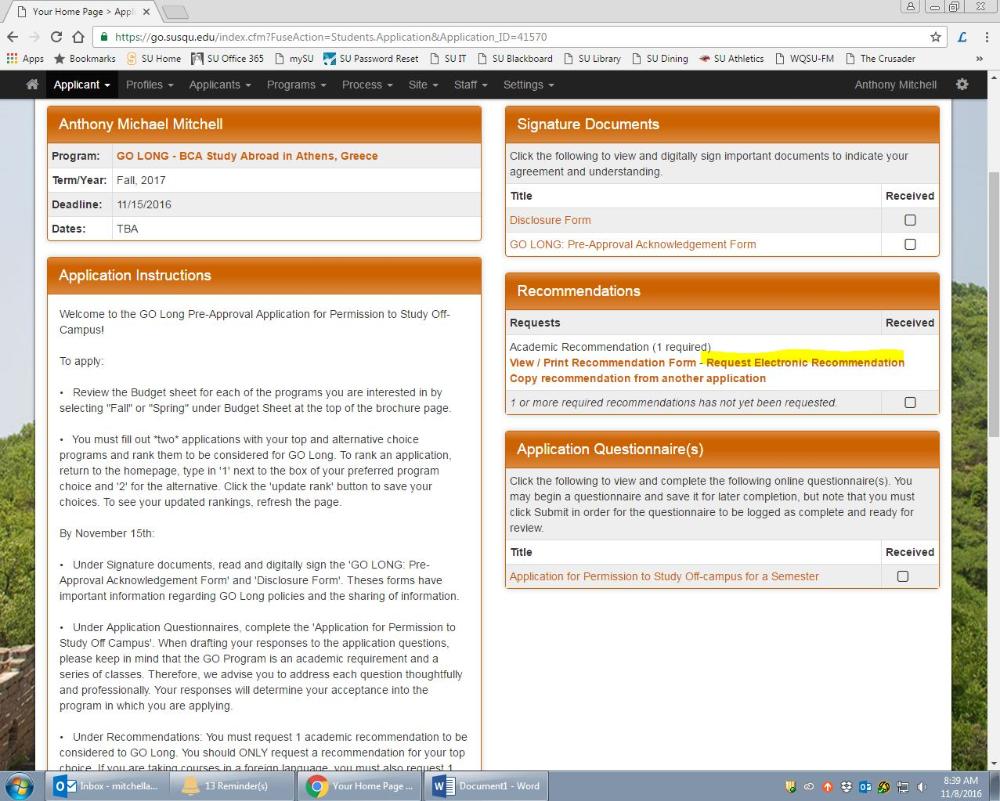 Step 2: On the next screen, a student can search for a professor or advisor for a recommendation by their email address or first/last name (searched for imhoof@susqu.edu).

Step 3: On the next screen, you can include any classes you had with that professor or any other notes that you want them to have access to when completing your recommendation request. Once you click "Save", an email will automatically be sent to the professor asking them to complete the recommendation.
For questions or concerns, please contact the GO Program (
goprogram@susqu.edu
).