How to See GO Grant Eligibility Percentage
GO Short and GO Your Own Way students may be eligible for a "GO Grant."
Students participating in a GO Short or GYOW program to complete the cross-cultural requirement may be eligible for need-based aid (the GO Grant), based on a completed FAFSA and Expected Family Contribution, as calculated by Student Financial Services Office. GO Grants may be applied to cover a percentage (0-75%) of the program fee of any GO Short program and approved GYOW programs of a comparable cost. Please see the GO office for more details on how this GO Grant would apply to specific GYOW programs. Students may only use the GO Grant one time.
There are two ways to see your GO Grant eligibility: Apply-to-GO profile or mySU.
You can see your GO Grant eligibility on mySU - here's how:
Sign into mySU (mysu.susqu.edu) using your SU e-mail/password.
Using the "quicklinks" menu, select "Academic support" then "global programs"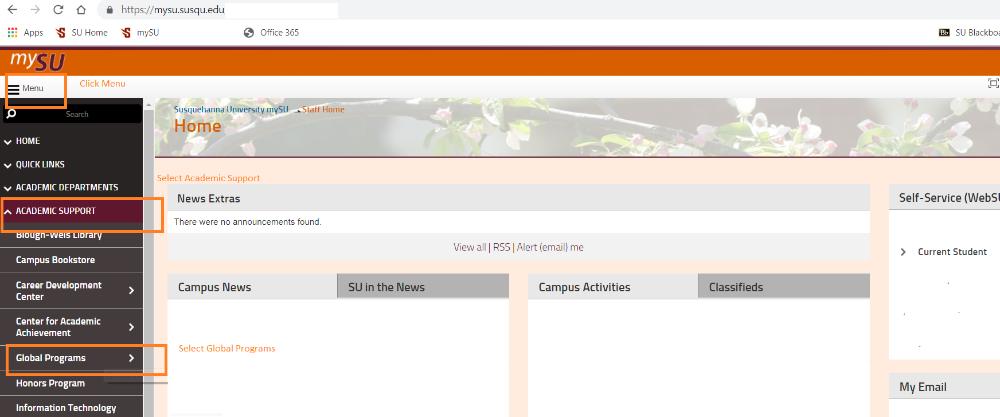 Then select "global opportunities (go) program". Your GO Short/GYOW Grant eligibility will be on the home screen on the right hand side.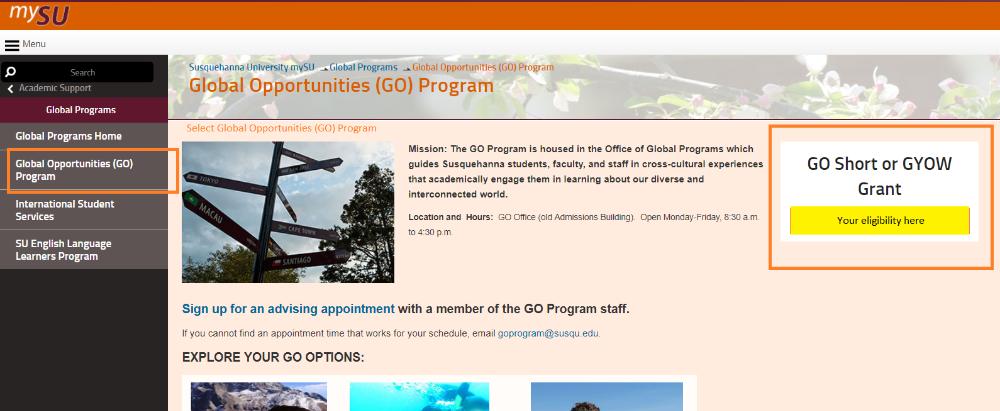 You can see this on your Apply-to-GO profile after you have an active application - here's how:
Sign into Apply-to-GO (this webpage) using your full SU e-mail and password.
From your "Applicant Home" click "edit profile":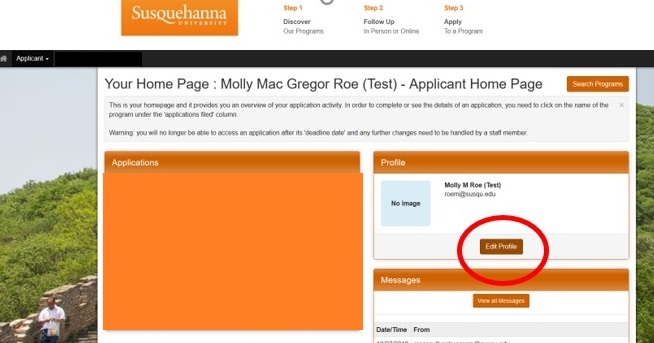 From the "applicant profile" screen, select "information":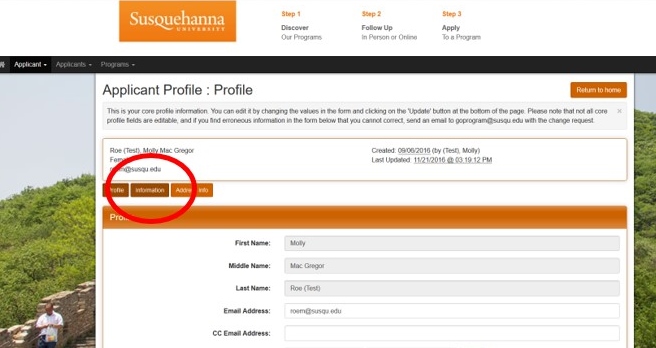 You will see your "GO Grant Eligibility Percentage":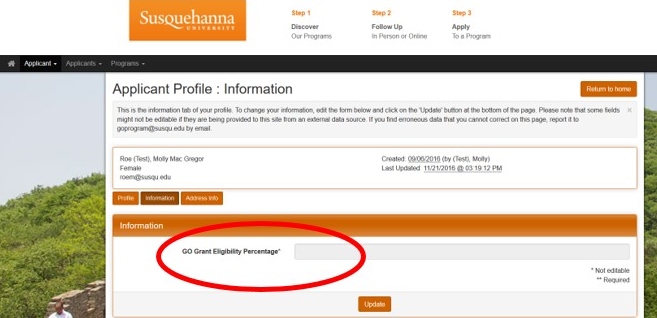 If you have questions about your GO Grant Eligibility Percentage, please contact Student Financial Services (sfs@susqu.edu) or Katie Erdley (erdley@susqu.edu).