How To Get Technical Support
In the event that you would experience a technical error, send an email To:
oberholtzer@susqu.edu
and Cc:
crossculturalprogram@susqu.edu
with a subject starting with "
Technical Support
" providing the following information of the unexpected system behavior you would like to report:
Date and time of the occurrence(s)
Description of the occurrence(s)
Path navigated in the system (e.g. My Applications > GO Short - GalapaGOs > Application Questionnaires)
Any available screenshots of encountered error messages (or other visual representations)
You will receive a response confirming receipt of your request for technical support within 1 business day.
Some issues may require escalation to the software vendor for resolution.
Example Email: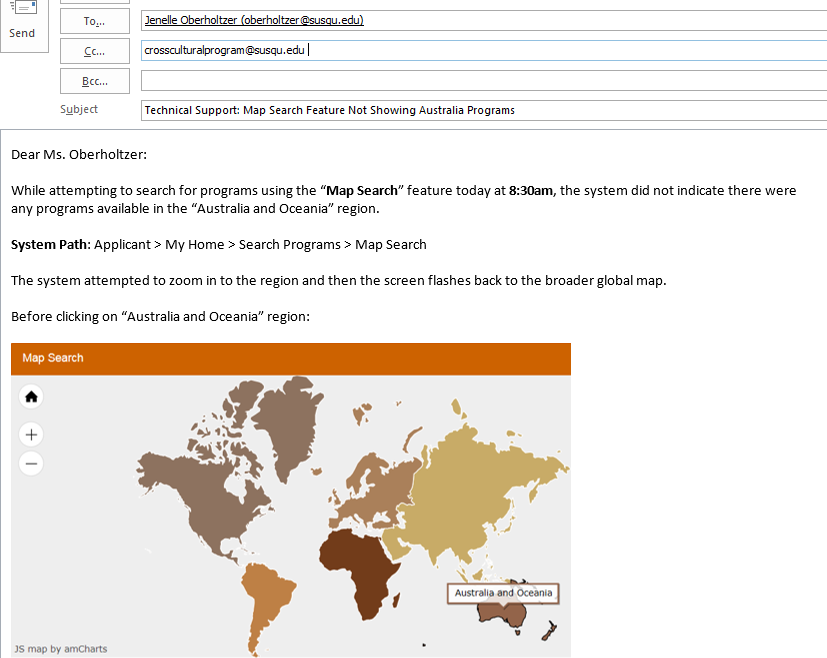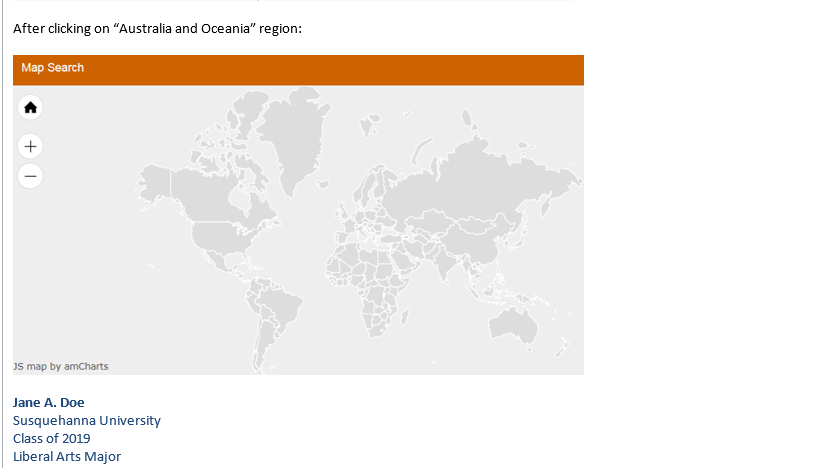 *Please Note: The above example is a known issue and has been sent to the software vendor for resolution. It is recommended that other search methods be used to identify active programs in the Australia and Oceania region.